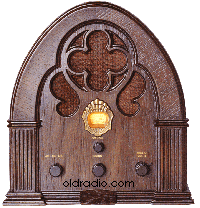 The BROADCAST FAQ List
by Barry Mishkind (The Eclectic Engineer) and a host of friends
---
The FAQ has been updated as of 6/24/18.
---
This FAQ is designed to help answer many of the frequently asked questions about the broadcast industry.
An important note about this resource:
We have used many sources, including FCC files, university lecturers, historical publications and more, and have tried to be as accurate as possible, not repeating many of the myths of the industry (such as the Uncle Don Story) nor histories "manufactured" by promotion departments. However, I can not and do not guarantee total accuracy of what is in the FAQ. If you do see an error or omission, please inform me at:

The accuracy and expansion of this resource depend upon our SHARING our efforts.
As it turns out, I get a lot of email from people indicating they have enjoyed this FAQ. I also get a lot of email (sometimes 3 to 5 a DAY) from students (many in college) with assignments. Some say "I've got a paper due tomorrow (or Friday). I've searched the net and can't find anything." Folks, if it was only one request every blue moon, there'd be no problem. But, the Internet community is now in the multi-millions around the world. PLEASE, tell me where you've looked and what you've already found. This will save me a lot of time and typing only to repeat what you've done.
Don't forget the responsibility you take on when seeking assistance from another person. Tell me who you are, and where you are. (email addresses like "da24@aol.com" don't tell even your first name!) And, PLEASE, share something back to the rest of us. Just send what you found to me at:
Thanks very much for your consideration and interest in the Broadcast FAQ!
---
---
---