This is the Minneapolis - St. Paul section of
The Broadcast Archive
Maintained by:
Barry Mishkind - The Eclectic Engineer
Last Update 6/15/09

---
WCCO is certainly one of the pioneer stations in the country. Some pictures from Mark Durenberger's files!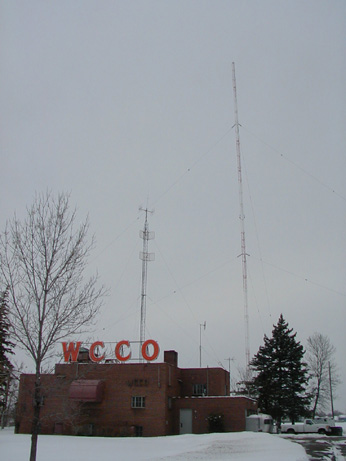 Welcome to the WCCO transmitter site. It is not located in the desert Southwest!
The building dates from 1938 ... the neon sign still works!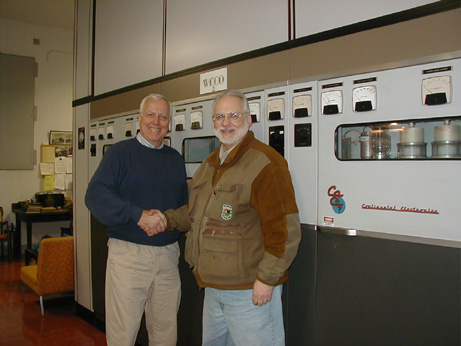 Mark Durenberger and Jerry Miller, long time chief of WCCO in front of
the Continental 317C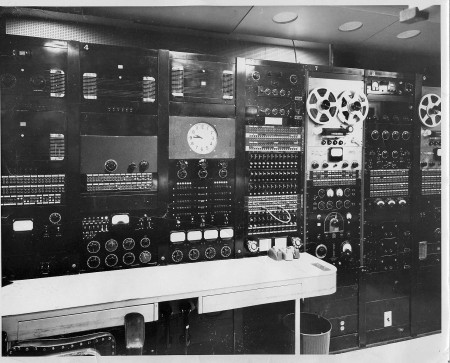 The Master Control Rack racks in the 1960 era.
Mark Durenberger comments on the Master Control racks: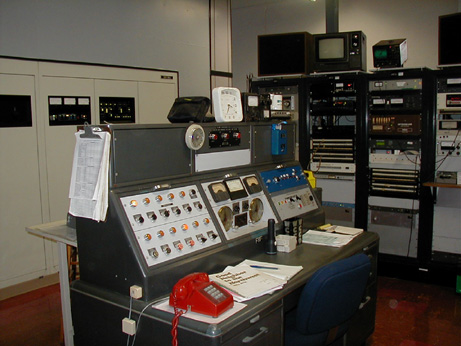 Here is the "Mission Control" desk. The Main transmitter is in the back.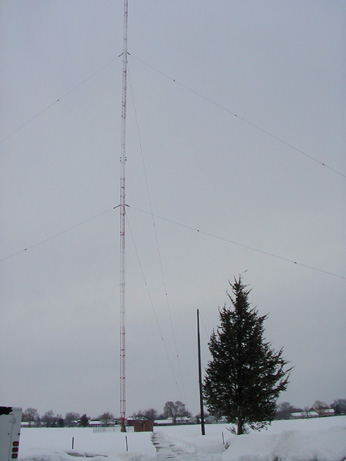 The tower is guyed at only two levels. Electrically long, it
was originally constructed pre-NARBA for 810 kHz.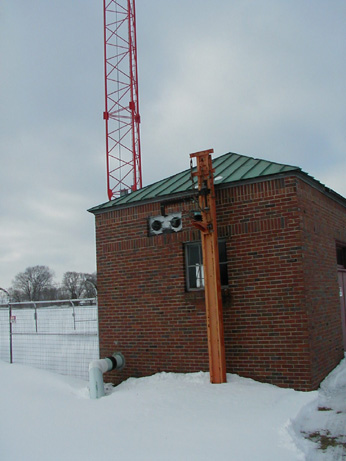 The ATU building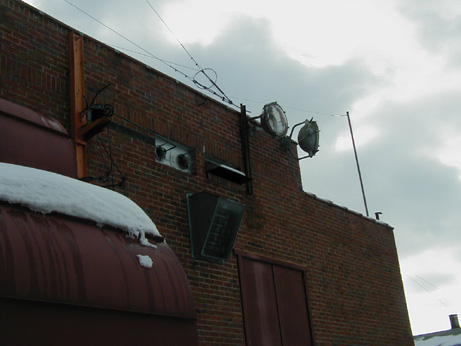 The outside of the transmitter building shows the WWII anti-sabotage
security lighting still in place.
WCCO history