This is the War Stories Section of
The Broadcast Archive
Maintained by:
Barry Mishkind - The Eclectic Engineer
---
Gary Leonard shares the following pictures of KXEO and KWWR's tower failure August 2000
Pictures from KXEO/KWWR, Mexico, MO
About 10:30 Wednesday night (8/23/00), a thunderstorm with straight line winds in excess of 70 mph moved through Mexico, MO. The storm took down our KXEO tower, was also home to the microwave system that feeds the KWWR 1,203' tower.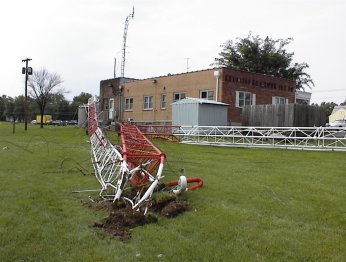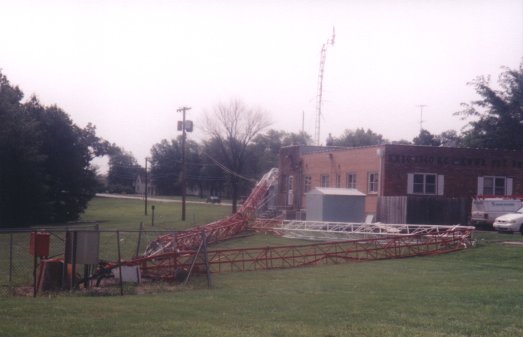 As the KXEO tower came down, it also knocked the top section off the microwave tower that feeds our 1,035' KWWR tower site as well as electric lines feeding our studio building.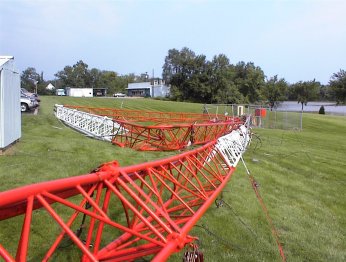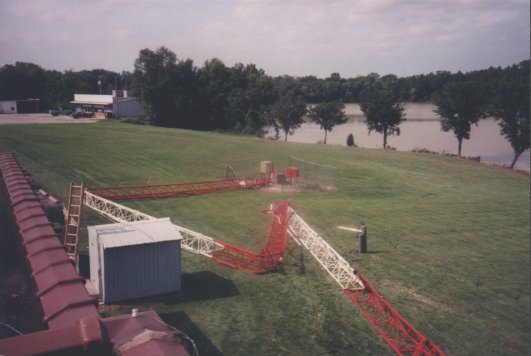 The KXEO tower was 403' feet tall, and was erected in 1966 when KWWR first went on the air. The tower just barely hit the northeast corner of our studio building and there was some damage to cars in the parking lot from breaking guy wires, but fortunately no one was injured.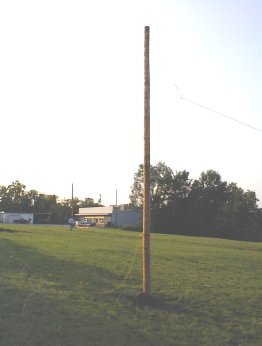 We worked Wednesday night and most of Thursday to restore the KXEO signal. We have installed a temporary long wire antenna for KXEO to get us back on the air. With great help from the community, the area broadcast community, and many friends, we got back on the air around 9:10 Thursday evening (8/24), or about 22 1/2 hours after the storm took down the tower.
You can find more pictures on the KXEO web site.
Many thanks to Gary Leonard for sharing!