This is the San Francisco History section of
The Broadcast Archive
Maintained by: Barry Mishkind - The Eclectic Engineer
Last Update 4/25/14
---
KNBR - Station Tour
by Barry Mishkind
KNBR in San Francisco
One of the truly older, majestic sites, built in 1933, when the station was KPO. As was common in those days, the original antenna was horizontal, between two towers. The auxiliary tower is one of those old towers. The base of the other can still be seen, but the main is a Franklin-style segmented tower. From NBC, the station was sold to Susquehanna, Citadel, and now it is a Cumulus property.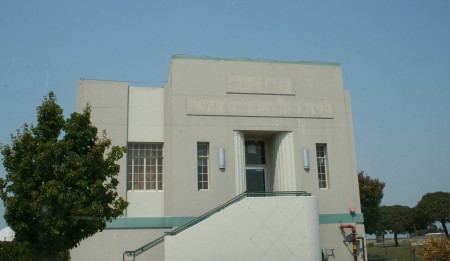 The Main Entrance to the transmitter building
As one might think, this is a site that was manned 24/7 for years. There are plenty of facilities for sleeping and personal needs,
but they are not much needed these days.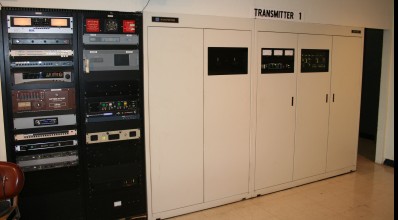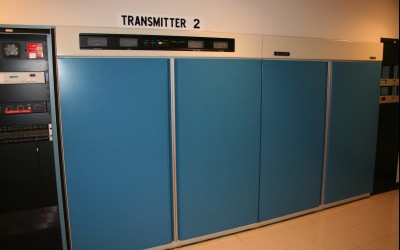 KNBR's Main transmitter, A DX-50 KNBR's Auxiliary: An MW-50
and, just in case... a Nautel 1 as ultimate stand-by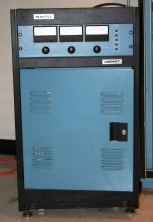 Out in the backyard, some very nice looking towers. The 550 foot tower is limited due to the nearby San Francisco
International Airport. Hence, the abortive Franklin-style design with a top load.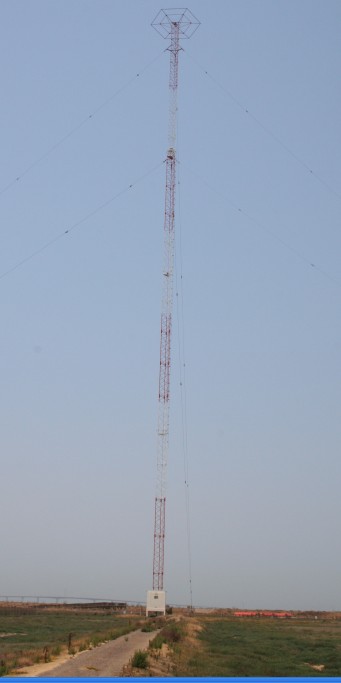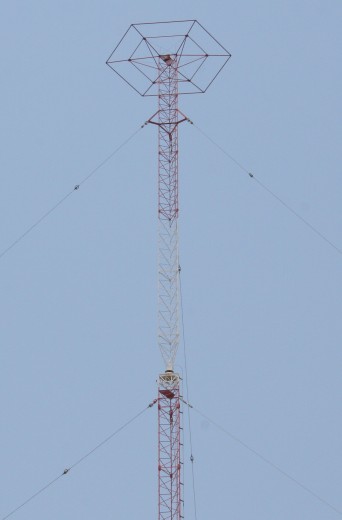 KNBR Main Antenna The top section, where you can see the insulator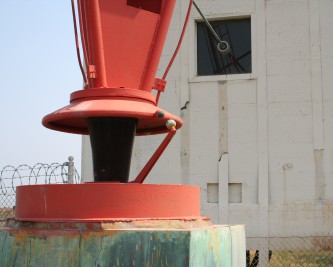 31.5 Amps of RF go to the tower, and it is heard all over the Western US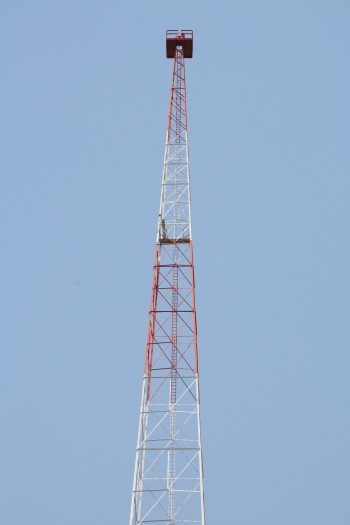 KNBR's Auxiliary Antenna