The KJBS Building on Pine Street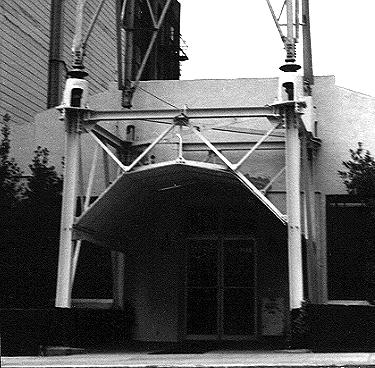 In February of 1937, KJBS built these facilities at 1470 Pine Street, adjacent to its co-owned Williard Battery Shop.
The new building had three studios and audio room, two control booths plus a master control room. The transmitter was located on the premises, and a new 250 foot self-supporting tower was built at the edge of the sidewalk, with the entrance to the station accessed by walking between the tower legs. The top 100 feet of tower were lit with red neon lights, visible for miles.
The station continued to operate from this Pine Street location through the 1970's, when this photo was taken, and when the station was known as KFAX.

---
[Go to Index of Articles]
[Return to Photo Archive]
[Return to Home Page]
---
www.adams.net/~jfs