This is the New York City History section of
The Broadcast Archive
Maintained by: Barry Mishkind - The Eclectic Engineer
Last Update 1/22/07
---
WFAN - Station Tour
by Barry Mishkind
WFAN in New York has two sets of roots in radio history: WEAF, the AT&T station, and WHN (1050). It was in 1987 that WHN changed its calls to WFAN, the format to sports-talk and then moved down the dial to 660.
Located on a small island NE of Manhattan, WFAN shares a tower with WCBS. Both companies are now owned by CBS/Infinity.
High Island, NY
site of WFAN (660) and WCBS (880)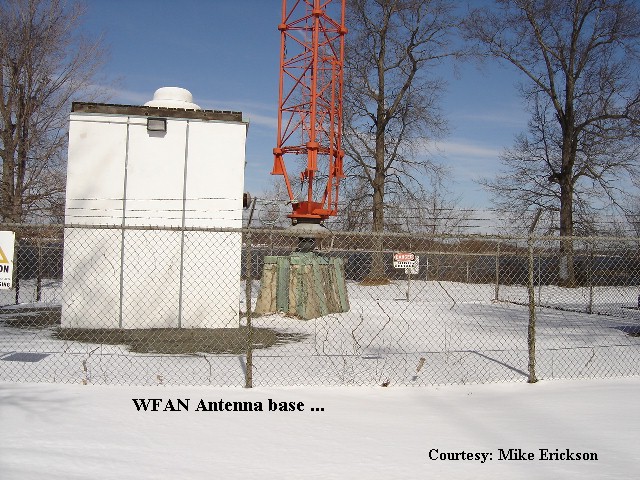 WFAN was arguably the first all sports station in the US.